Earn by 'hosting' via Airbnb: 15 ways to increase your rental rate
Are you wary of letting out your house to a tenant who might never vacate? But what if you could have your pick of when you want a tenant, for how many days, and still earn a good rental income? Welcome to the world of hosting, where you can find a foothold in the bustling travel industry by opening up your home to tourists. An easy way to start is by listing your property with Airbnb, a vacation rental firm that lets you rent out private accommodations, from a single room to huge villas, for short-term stays. It's also a convenient way to earn extra by leveraging your unused space.
Signing up on Airbnb is simple. Visit the company's website, select 'Become a host', answer a few questions, and upload necessary documents. After your property gets approved, you will need to post some photos of it, the days it will be available, the amenities you will be providing, such as meals, air-conditioning, wif-fi, etc, and the rental price. Airbnb can help you figure out the last one by giving you an estimate based on the location and the facilities you will offer. The more you invest in the house, the higher the price you can demand.
"When my roommate vacated our two-bedroom flat suddenly in 2016, I had to figure out a solution quickly to be able to afford the place on my own. Listing the empty room on Airbnb helped as I could decide on who could stay and for how long. I had to invest some capital initially to rent extra furniture, change the lights and improve the interiors, but it all paid off in a couple of months," says 35-year-old Devika Aul who hosted a property at Lokhandwala in Mumbai till the pandemic struck. She got permission from her landlord to let out the room for about 25 days a month at Rs.5,000 a day. "I had almost full occupancy, and once a guest even stayed for three months. A lot also had to do with the fact that I was a 5-star host," adds Aul.
Ratings and redressals
The star rating is a crucial aspect of being a host as it enables you to get more guests as well as charge a higher rental price. A single bad review can affect future bookings substantially. The two main factors that renters judge on are ambience and cordiality, so you should be willing to interact with guests and help them solve minor travel issues. "You need to make your guests feel welcome, so cleanliness should be at the forefront along with any necessary amenities they may require," says Nalin Jha, who juggles his passion for hosting along with his job as a software consultant.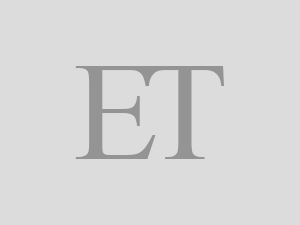 The advantage here is that anybody can list their property and in any location. In a recent company report, Airbnb stated that off-the-beaten-path destinations like Haldwani, Jibhi, Bir and Varkala have seen a considerable growth in the number of searches in the second quarter of 2022 compared to the same period in 2019. Other popular areas were Arambol, Naggar, Kullu, Agonda and Almora. Bookings in non-urban areas rose by 140% during this time and hosts saw an increase of about 40% in earnings.
A benefit of Airbnb is that it lets you screen guests and even request them to leave mid-stay if you do not feel comfortable. The company also offers an insurance policy called Aircover, which will pay for any major damages inflicted by a guest.
Things to take care of
Before renting out your house or room, check your residential society's rules about temporary guests. If you are hosting a foreigner, you will have to fill up Form C of the Bureau of Immigration of the Home Ministry (https://boi.gov.in/content/form-c).
Another area of concern is approvals and taxation. "This is a grey area as hosting is a disruptive new business and the government has no concrete policy on it as yet. You can claim the stay as a PG, short-term rental or a bed and breakfast (B&B). I have a B&B licensing for all my properties as it helps me decide how much GST will be levied on the rent as it's 12% for rooms below Rs.7,500 a night and 18% for higher rates," says Jha. In case of taxation, the rental income can be taxed as 'income from house property' if you have one house or room, or 'income from business and profession' if you have multiple properties.
15 ways to increase your rental rate
Here are some factors that will improve your occupancy rate
ESSENTIALS
Hygienic and no bad odour Free wi-fi AC, water heater, kettle, etc Clean linen and furnishings Good lighting in all rooms Working faucets and showers No cracked walls, ceilings, windows or furniture LEVEL UP
An active host willing to help anytime Functioning kitchen Free snacks and beverages Choice of pillows and toiletries WOW FACTORS
Balcony or yard Being kid or pet friendly Catering to specific needs like ironing board, air purifier, etc Full-time caretaker/house help
This story originally appeared on: India Times - Author:Tax Cognition